Olan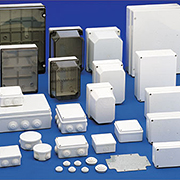 OLAN are manufacturers of polycarbonate and ABS enclosures. With its headquarters in Milan, in northern Italy, was founded in 1979 and operates in the electrical installation materials sector.
Since the start, the company has been focused on making the highest quality polycarbonate and ABS enclosures.
Recently it has invested in design and production facilities with the aim of producing polycarbonate and ABS products that have even higher levels of quality and safety, in full compliance with all relevant legislation and regulations.
The OLAN product range has been increased dramatically recently.
Goldstone Electrical Distributors are agents and distribute OLAN products in the UK.