About Us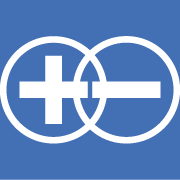 We were founded in 1992. We specialise in supplying cables, cable management components and electrical accessories from a variety of leading European manufacturers.
With over 30 years experience in the electrical industry we have a wealth of knowledge and are perfectly placed to advise our customers – who operate in a diverse range of industry sectors:
Defence
Marine
Robotics / Automation
Telecoms
Transportation (rail and airports)
Wholesalers & Distributors
Regardless of whether you are a new or an existing customer GOLDSTONE ELECTRICAL DISTRIBUTORS LTD is here to help and assist you.
Contact our Sales Team on +44 (0)161 428 8664
or
Email us at info@goldstone-electrical-distributors.co.uk
GOLDSTONE ELECTRICAL DISTRIBUTORS LTD
Access House
Leestone Road
Manchester M22 4RW.
All Prices are Net + VAT. E&OE. We reserve the right to change prices and product specifications without notice.
Daniel Goldstone
Daniel has worked for the company for five years. Having learned about the different aspects of the company, he is now completing an Open University degree in Business Management.
Daniel is a keen cook, enjoys listening to music and, much to his fathers regret, follows Man United.